Arborist Assessments & Reports
Our senior arborist Steve Griffith has a Diploma of Arboriculture and is a Level 5 arborist. He has 25 years experience as a Level 3 arborist and was one of Canberra's leading climbing arborists. For the past 20 years Steve has been assessing and caring for trees in the ACT and the surrounding region and is one of Canberra's most respected arborists.
Contact us for an arborist assessment and report.
Steve can provide:
Visual tree health and safety assessments, including on ground assessments, aerial inspections and invasive inspections using a resistograph drill

Risk assessments (registered Quantified Tree Risk Assessment System user)

All development related tree reports 

Preliminary Tree Reports

Arboricultural Impact Assessment Report

Arboricultural Compliance Report

On site superintendence of construction works impacting on the Tree Protection Zone

School Risk Assessments

Disease diagnosis

Soil analysis

Tree identification

Decay testing, ultrasound/resistograph/tomograph testing

Tree maintenance schedules
TreeWorks has consulted to:
ACT Dept Education – TreeWorks has carried out tree safety audits for the ACT Dept of Education for 7 years. For the past 2 years TreeWorks has been the sole provider of safety audits to over 160 ACT government schools.

National Capital Authority

ACT Dept Housing

Defence Housing Australia

Geocon

Construction Control

Lend Lease

Project Coordination

ChinCivil

SMI Group

Rapid Constructions

Amalgamated Property Group, 
Request Inspection & Quote
Complete the form below and we will get back to you to organise your FREE inspection & quote.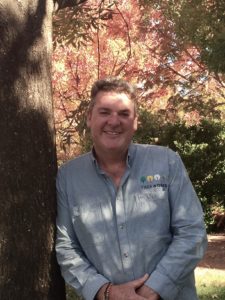 Level 5 arborist Steve Griffiths