Although plants love a good watering, too much rain can cause root rot and fungal disease, wash important nutrients from the soil, and allow greater weed growth. With another La Niña declared for the end of 2022 and early 2023, we've put together some tips for looking after your backyard or garden during a very wet season.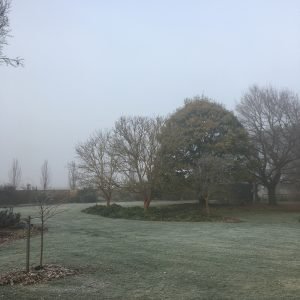 Draining wet soils
Check all existing drains are clear
Improve drainage in very wet areas by installing more surface or sub-surface drains
Create raised garden beds
Avoid walking on very wet soils
Avoid planting until weather clears
Diseases
Use liquid seaweed to help plants survive – great for helping plants in adverse conditions
Treat root rot using phosphoric acid
Temporarily dig up and pot struggling plants
Remove dead and rotting foliage from around perennials
Ensure plantings are open and well-spaced through pruning to allow good air circulation to prevent issues after rain
Use 1 insect, fungus and mite control spray or concentrate
Mulch
Renew or rake mulches as necessary
Ensure mulch isn't blocking your drains
Check out our tips for mulching here
Pests and weeds
Use a safe, iron-based snail and slug bait to control snails and slugs
Ensure to regularly weed (manually)
Hoe emerging weeds
Nutrient loss
Spread pelletised fertilizer when soils are moist
Use liquid feed
TreeWorks is a leading tree services business operating in Canberra, Monaro, and Southern Tablelands. We are a fully licensed, Evoenergy accredited & insured tree surgery company and a member of Arboriculture Australia. Our climbers are appropriately trained and some of our arborists have over 25 years experience in large scale tree surgery and removals. Call 1800 873 343 or book online for a free on-site tree health and safety inspection.