If you are considering hiring a stump grinder machine to remove tree stumps, think again. It's great to get rid of those ugly stumps and their roots however, stump grinding is a job for the experts.
The machinery for stump grinding is expensive and aggressive, and in the wrong hands can cause damage to property and people. Stump grinding requires knowledge of tree physiology and a good understanding of the safety considerations. Doing it yourself could wind up costing you way more than the services of a qualified tree company.
Removing a trunk and root ball at the same time as a tree removal will help keep the cost of stump removal down. The cost will depend on the size of the tree and the site accessibility. Let the stump grinder know if you intend to replace it with another tree, and they will get rid of major roots that may prevent a new tree from thriving.
Reasons to have your tree stumps removed:
To stop the tree from suckering
Tree stumps look untidy
They can be a hazard for people tripping
To prevent termites nesting in them
To allow another tree to be planted in the same area
Before and after stump removal: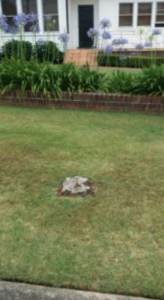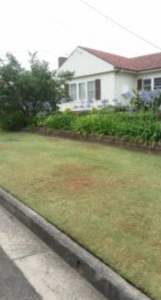 Find out more about the process and benefits of tree stump removal here
TreeWorks is a leading tree services business operating in Canberra, Monaro, and Southern Tablelands. We are a fully licensed, Evoenergy accredited & insured tree surgery company and a member of Arboriculture Australia. Our climbers are appropriately trained and some of our arborists have over 25 years experience in large scale tree surgery and removals. Call 1800 873 343 or book online for a free on-site tree health and safety inspection.